Unleashing the Transformative Power of Aphrodite Pure Olive Oil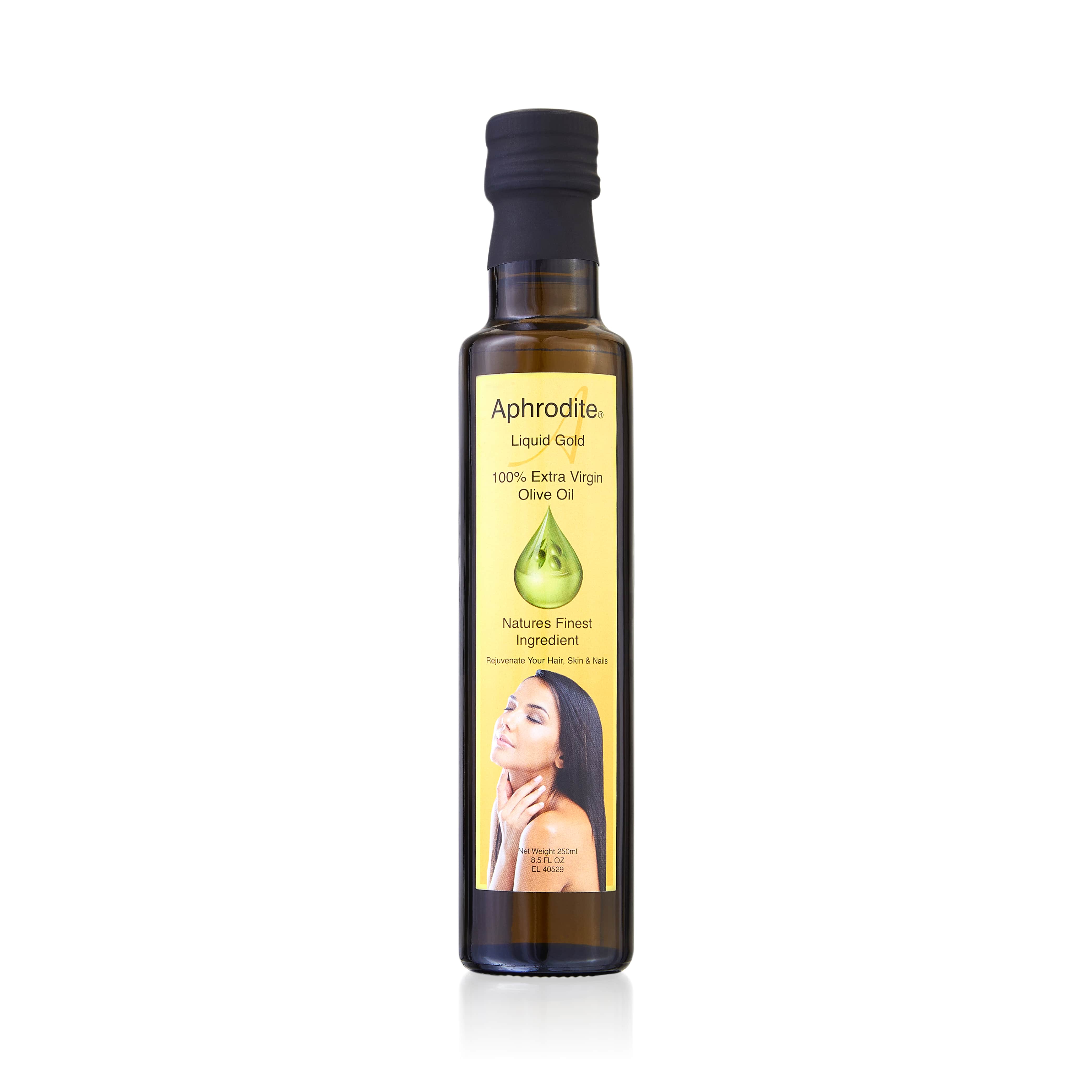 In the realm of beauty and wellness, nature often holds the key to radiant health and vitality. One such natural treasure is the Aphrodite Extra Virgin Olive Oil, a 100% pure, refined olive oil that has been specially crafted to rejuvenate your hair, skin, and nails. This natural elixir, derived from the finest olives, is a luxurious product that promises to transform your beauty routine, bringing you closer to nature's healing touch.
The Magic of Olive Oil
For centuries, olive oil has been revered for its numerous health and beauty benefits. Originating from the Mediterranean region, this golden liquid has been a staple in the diets and beauty routines of people who swear by its miraculous properties. The Aphrodite Extra Virgin Olive Oil encapsulates these benefits, offering a potent solution for a range of beauty concerns.
For Hair
Aphrodite Extra Virgin Olive Oil serves as an exceptional hair treatment. It offers deep moisturisation to repair brittle ends and tame frizz, transforming dry, lifeless hair into lustrous locks. This miracle oil holds, hydrates, and adds just the right amount of weight to your hair, providing a smooth, sleek appearance. As a conditioner, it replenishes moisture and restores a lustrous shine to your locks.
But the benefits of Aphrodite Extra Virgin Olive Oil for hair go beyond mere aesthetics. By incorporating weekly olive oil treatments into your hair care routine, you can combat common hair problems like dandruff, split ends, and hair loss. The oil's rich nutrient profile promotes healthier, stronger, and more manageable hair, making it a must-have for anyone seeking to enhance their hair's natural beauty.
For Skin and Face
When it comes to skincare, Aphrodite Extra Virgin Olive Oil is a game-changer. Brimming with antioxidants, it protects your skin from premature ageing and environmental stressors. The potent combination of vitamin E, polyphenols, and phytosterols fights against free radicals and restores skin's natural smoothness. Vitamin E, in particular, safeguards against ultraviolet light, while the oil's non-comedogenic properties ensure that it won't clog pores.
Using Aphrodite Extra Virgin Olive Oil as a nightly moisturiser can work wonders for your skin. Simply apply a teaspoon of the oil to your face and neck before bed, and wake up to rejuvenated, glowing skin. This extraordinary oil also helps to reduce acne, soothe skin inflammation, and lighten dark spots, making it a versatile addition to your skincare routine.
For Nails
The nourishing properties of Aphrodite Extra Virgin Olive Oil extend to nail and cuticle care as well. Regular application of the oil can strengthen brittle nails, moisturise dry cuticles, and promote healthier nail growth. It's a natural solution for maintaining the overall health and appearance of your nails.
Experience the transformative power of Aphrodite Pure Olive Oil today. Available at Beauty Hair Products Ltd for £4.99.
Rejuvenate your hair, skin, and nails with this luxurious elixir. It's time to embrace the power of nature with Aphrodite Extra Virgin Olive Oil. Discover the secret to radiant beauty and health with this natural, versatile, and potent product. Let the magic of olive oil transform your beauty routine and bring you closer to nature's healing touch.